2021 After School Program
Lapham K-2nd Graders
Lapham Elementary School kindergarten students are returning for in-person instruction on March 9.  First and second grade students are returning for in-person instruction on March 16.  Red Caboose will provide an After School Program from 7:30am-5:45pm on Mondays and from school dismissal until 5:45pm Tuesday through Friday.  Due to limited enrollment, this program is currently only available to families already enrolled in a Red Caboose School Age Program.
Lapham After School Program FAQs
How will students be grouped and how many will be grouped together?
We will be separating each After School group by grade, so first grade, second grade, and kindergarten groups will each have their own After School rooms. Two of those rooms will be gyms so there will be plenty of room to spread out. The ratio will be 12 students to one staff.
Will students be wearing masks?
Just like during the school day, kids will be wearing masks during the After School Program, including when we are outside on the playground. They will be distanced at tables to eat and that will be the only time they take masks off. At After School we will also be able to provide a change of mask if needed, but please send your child to school with extra masks to accommodate changes throughout the day, especially during the cold winter weather.
Will groups be separated outside on the playground?
After School groups will be allowed to mix on the playground, but we will be outside and wearing our masks. Each group in the gym will have an active space dedicated to that group only.
What activities will kids be allowed to do together?
Since After School will be resuming our regular hours 2:47-5:45pm, we are looking forward to resuming a more normal After School Program routine of free play, outside/gym time, and clubs and activities. On asynchronous Mondays we will devote a few hours to catching up on schoolwork, but spend the afternoon doing our fun Red Caboose activities.
Except for asynchronous Mondays, we would like for kids not to take their Chromebooks out of their bags during the After School Program. These students have a great deal of screen time during the school day and need a break. They can save homework for home or asynchronous Mondays. We are excited to be going back to doing our regular fun After School time!
How much does After School care cost?
The weekly rate is $129.61 for Monday through Friday care. Monday is a full day from 7:30am until 5:45pm and Tuesday through Friday is from 2:47-5:45pm.
Do I have to enroll in a full week?
Enrollment and the program fee is for Monday through Friday, but the days you choose to attend are up to you. Children are not allowed to come to the After School Program on a day they are not in attendance at school.
When does the After School Program start, and for what grades?
Red Caboose School Age Childcare will be closed March 1st – Friday March 5th for staff training and transition to the After School Program.
In-person instruction for kindergarten and After School care will begin on Tuesday, March 9th. In-person instruction and After School care for 1st and 2nd grade will begin on Tuesday March 16th. There is no Red Caboose program for kindergarten students on Monday March 8 and no Red Caboose program for 1st and 2nd grade students on Monday, March 15. Families will only be billed for the four days of After School for those weeks.
Will school breakfast and lunch still be provided on Monday when my child is in full day care at Lapham?
The school district will continue to provide breakfast and lunch to Lapham students during asynchronous Mondays in childcare. As always, Red Caboose will provide an afternoon snack.
2021 On Track School Day Programs
Marquette 3rd-5th Graders
This program is designed to meet the evolving needs of students and parents during this unprecedented time. We are excited to continue supporting families by offering full school day care that includes academic support for virtual learning, fun enrichment activities, and social emotional learning.
Red Caboose On Track School Day Program Details:
Red Caboose is continuing to provide full day child care and virtual learning support for 3rd-5th grade students who attend Marquette Elementary.
Red Caboose will be open Monday – Friday 7:30 am to 4:30 pm and will encompass the school day of distance learning instruction. On days when there is no MMSD instruction, Red Caboose will be closed.
Enrollment is available for five days of care a week. For safety and to keep groups as small and as consistent as possible, alternative schedules or drop-in care are not offered at this time.
The full day program rate is $240 per week.
For deposit information and registration please see the enrollment packet.
In order to withdraw from the program please submit a request in writing to the enrollment coordinator at least two weeks in advance.
We continue to adapt health and safety procedures based on evolving state and local requirements and guidance to help keep your child, family and RC staff safe and healthy.
The enrollment packet link includes: 1) Full Day Program Information 2) Enrollment Information, 3) Enrollment Form, 4) Parent Permissions and Payment Agreement, 5) Emergency Contact Form, 6-7) Health Form, 8) Day Care Immunization Record, 9-11) COVID-19 Policies and Waivers.
If you are unable to print the enrollment forms and would like to fill out a paper copy, we have enrollment documents at  Red Caboose Child Care Center, 654 Willliamson Street. You can either complete your paperwork on site, or take it with you to review and return.
2021 On Track School Day Program:   Enrollment Packet
Marquette On Track Full Day Program FAQs
Where will full day school age childcare for Marquette students be located?
Beginning Monday, March 8, Red Caboose will be moving our full day program supporting Marquette students to Christ Presbyterian Church at 944 E Gorham St, Madison. 
Why is full day childcare for grades 3-5 moving out of Lapham?
The school district decision to phase in reopening of elementary schools starting with kindergarten through second grade means that no other students can be in the school building. With the Lapham Elementary building no longer available to us, child care licensing and Christ Presbyterian Church helpfully allowed us to use this space for our full day program until grades 3-5 reopen for in person instruction. Please help us remind our students to be respectful and responsible in this space that is being very graciously loaned to us for this time. 
When is full day childcare for Marquette students? 
Full day care for Marquette students will remain the same hours: 7:30am -4:30pm, Monday through Friday. Monday will become the asynchronous day of distance learning, but not much else will change for the Marquette student schedules. 
When will the Marquette students start in their new location? 
The Marquette full day program will resume on Monday March 8th.
All Red Caboose School Age Programs will be closed the week of March 1-5th for staff training and transition into and set-up of our new spaces. 
Will transportation be available to Christ Presbyterian Church for my student?
The church is a 10 minute walk from Lapham Elementary School. If you cannot drop off your child at the church in the morning, the alternative plan is that Red Caboose staff will meet your child at a designated location outside of Lapham Elementary and walk with them as a group to the church.
At the end of the day, Marquette kids will walk with Red Caboose staff back to Lapham Elementary for a 4:30 pick-up. Marquette students have the option to sign themselves out at 4:30pm with parent or caregiver's permission, and either walk home or stay outside on the Lapham playground with the other Red Caboose kids until picked up to go home. The Lapham after school program is open until 5:45pm. (Marquette students will not be allowed in the Lapham building except to use the bathroom so we can only plan on ending the day at Lapham weather permitting.)
Do I have to do anything to enroll in the new Marquette program site? 
No, if your Marquette student is already in full day care, you don't have to do anything differently.
Will school breakfast and lunch still be provided for the Marquette full day program?
The school district will not be providing meals for childcare in alternative spaces, but Red Caboose will continue to provide breakfast, lunch and a snack to the Marquette students made by our Red Caboose Child Care Center Nutrition Coordinator. 
Will students be wearing masks?
Red Caboose will continue our current COVID-19 safety precautions. Masks will continue to be worn inside and outside. We will still require the online Red Caboose Health Screening form in the morning. It is available online or on paper. 
How We Learn
For us to provide a high quality After School Program, we maintain a ratio of 1 teacher to 10-12 children, a nourishing snack, and a variety of cooperative play and learning opportunities for your child.  Our program is child centered.  It allows time for quiet play and reading, active and outdoor play, field trips, and both small and large group and individual activities.  Activities are also offered in the areas of arts and crafts, construction, small manipulative toys, games, dramatic play, science, computer, and cooking.
School Age Program Site Supervisors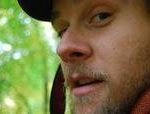 Robby Schiller
Red Caboose After School at Lapham
KC Gilbertson
Red Caboose After School at Marquette