How We Learn
In the Bumblebee Room we encourage a love of learning by creating an environment that challenges our three year olds, but still conveys the comfortable and relaxed feeling of home.
Our language skills as well as our social skills are developing very quickly so a lot of our focus is on helping children learn to use these new abilities. We help children label and express feelings and solve problems with each other by stopping, listening and talking it through. Teachers work alongside children as the navigate the various social situations of group care, often helping giving words and explaining actions. As children gain self confidence and independence teachers sometimes are able to step back and allow children to work things out on their own.
The love of learning is encouraged as we provide an environment that three year olds can navigate to find and use materials and equipment that will help them grow in many different learning areas. Teacher directed activities are also used to stimulate interest in new concepts and build on those just beginning to blossom. Songs, stories and books are also important parts of our curriculum as children begin to gain an understanding of literacy and the worlds it can open
Finally, we encourage a love and respect for science and the world around us as we bring nature into our classroom and explore the world around us on our many field trips and outside times.
Teachers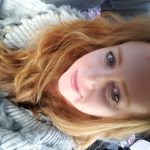 Heidi Schaaf, Lead Teacher