Staff Spotlight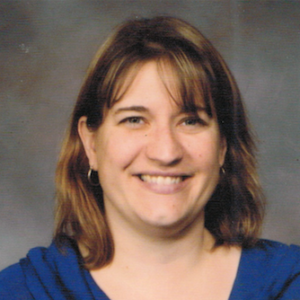 Kari Hack, Lead Bumblebee Teacher
Kari has been a Bumblebee teacher for 16 years—but long before that, she was a Grasshopper here at Red Caboose!
While getting her teaching degree, Kari was a student teacher in the Elephant Room. She says she had always hoped she would get a chance to be on the staff at Red Caboose. She loves that RC feels like home and that we feel like a family. She loves her job because two days are never alike, every day is a new adventure, plus she enjoys seeing the children grow and learn. Kari finds it so rewarding to know that we have such a large role in these little people's lives.
At home Kari lives with her 7-year-old daughter Brooke and two cats, Sophie and Fritz. She enjoys spending time with her family and friends. Some of her favorite activities include going to parks, reading, shopping and doing home improvement projects..
Red Caboose Staff February 28th, 2017
Posted In: Child Care Center, Staff Spotlight