Full Steam Ahead for Annual Campaign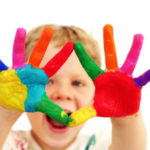 More than thirty Red Caboose supporters have already given in response to this year's annual campaign!
Scholarships:
Red Caboose has awarded well over $500,000 in scholarships. Our sliding-scale tuition remains unique in Madison, allowing more families to access affordable childcare.  Your support is needed to continue this level of support for Madison families.
Stability in uncertain times:
The COVID-19 pandemic has impacted organizations across the country and around the world.  Red Caboose is no exception.  Your support is needed, now more than ever, to provide much needed stability during these uncertain financial times.
A new home and a promising future for children: We are in a critical phase of our New Tracks Capital Campaign to raise the necessary funds to break ground on our new facility by next summer.  With your support, Red Caboose will celebrate our 50th anniversary with a grand opening!
Red Caboose Staff November 20th, 2020
Posted In: Uncategorized