NEW Fall 2020 School Day Programs
We are working in partnership with the Madison Metropolitan School District to provide full school day programs for school age children at Lapham Elementary (1045 E. Dayton) beginning September 8.  This program is designed to meet the evolving needs of students and parents during this unprecedented time. We are excited to continue supporting families by offering full school day care that includes academic support for virtual learning, fun enrichment activities, and social emotional learning.
Red Caboose Fall School Day Program Details:
Red Caboose is offering full day child care for K-5 students at Lapham Elementary, 1045 Dayton St. beginning September 8.
Red Caboose will be open Monday – Friday 7:30 am to 4:30 pm and will encompass the school day of distance learning instruction. On days when there is no MMSD instruction, Red Caboose will be closed.
Madison Metropolitan School District (MMSD) food service will provide breakfast and lunch. Students have the option of bringing their own breakfast or lunch for mealtimes. Red Caboose will serve our traditional afternoon snack.
Enrollment is available for five days of care a week. For safety and to keep groups as small and as consistent as possible, alternative schedules or drop-in care are not offered at this time.
The full day program rate is $240 per week.
For deposit information and registration please see the enrollment packet.
In order to withdraw from the program please submit a request in writing to the enrollment coordinator at least two weeks in advance.
We continue to adapt health and safety procedures based on evolving state and local requirements and guidance to help keep your child, family and RC staff safe and healthy.
This plan is in place for the first quarter of Fall 2020, and will be reevaluated with the school district's plans at the end of October.
The enrollment packet link includes: 1) Full Day Program Information 2) Enrollment Information, 3) Enrollment Form, 4) Parent Permissions and Payment Agreement, 5) Emergency Contact Form, 6-7) Health Form, 8) Day Care Immunization Record, 9-11) COVID-19 Policies and Waivers.
If you are unable to print the enrollment forms and would like to fill out a paper copy, we will have enrollment documents at an in-person sign-up on Tuesday, August 11 from 5:30-7pm at Red Caboose Child Care Center, 654 Willliamson Street. You can either complete your paperwork on site, or take it with you to review and return. We will also have hard copies available at the Child Care Center and at Camp Caboose.
Priority registration will be given to families who were already registered for fall after school care and current Grasshopper families at the Child Care Center through Friday, August 14th. Other families can turn in enrollment paperwork during this priority period but it will not be processed until after August 14th.
Fall 2020 School Day Program:   Enrollment Packet     Program FAQ
Monday, December 21st, Tuesday, December 22nd, Wednesday, December 23rd
Monday, December 28th, Tuesday, December 29th, Wednesday, December 30th
$47.75 per day.  Each day of Winter Camp is enrollment dependent, so please register as soon as possible.
How We Learn
For us to provide a high quality After-School Program, we maintain a ratio of 1 teacher to 10-12 children, a nourishing snack, and a variety of cooperative play and learning opportunities for your child.  Our program is child centered.  It allows time for quiet play and reading, active and outdoor play, field trips, and both small and large group and individual activities.  Activities are also offered in the areas of arts and crafts, construction, small manipulative toys, games, dramatic play, science, computer, and cooking.
School Age Program Site Supervisors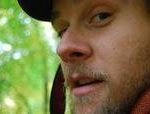 Robby Schiller
Red Caboose After School at Lapham
KC Gilbertson
Red Caboose After School at Marquette