Coming Soon: Our New Home!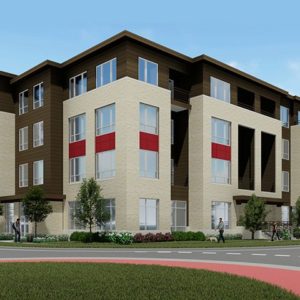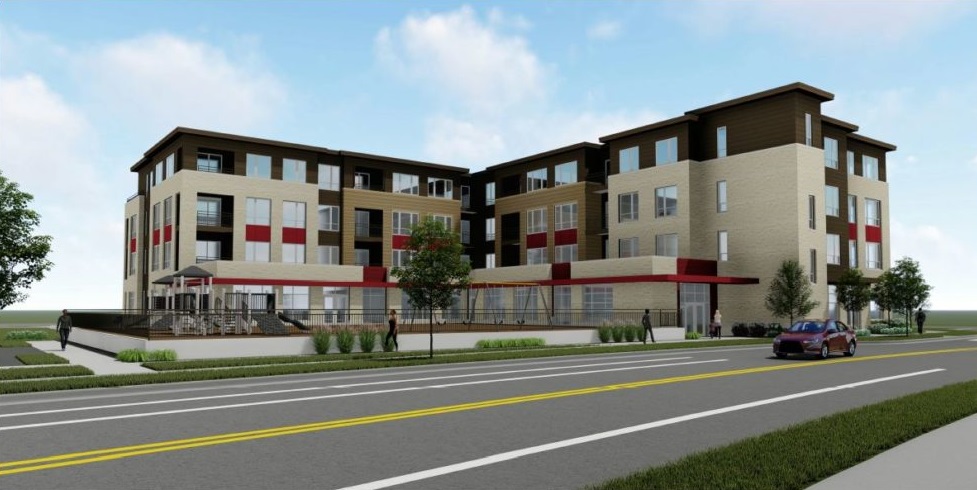 Review the progress over the past year of our new home just down the railroad tracks at Union Corners!
(Scroll down and start from the bottom if you prefer to see the progress from the beginning!)
---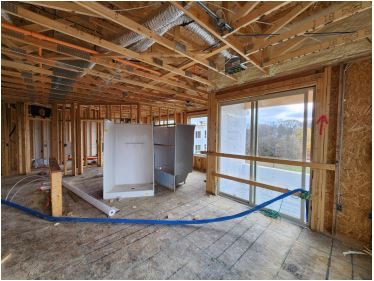 November 14, 2022
Our new center was officially born as the first floor exterior wall framing began! Windows and patio doors are almost complete and we have a complete ROOF up top! Woot! Woot! Exterior concrete work began and will continue in the coming weeks. Amazingly, in this Wisconsin November, only ONE construction day was lost due to weather during the past two weeks!
---
November 4, 2022
Looking at the progress of our new home is amazing! Full circle moment – October 2021 to October 2022… seems like just yesterday we were breaking ground… now look at it! This progress means we are getting ever closer to our big move… and we are planning events to celebrate our old and new homes. STAY TUNED!!
---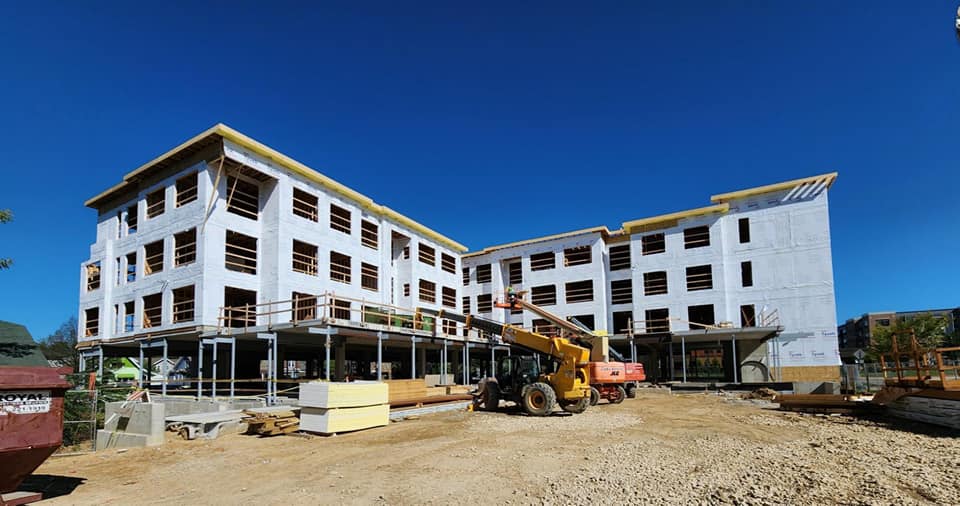 October 4, 2022
We have a roof!! Our new home just down the railroad tracks is shaping up nicely! We can envision – and almost hear – the the happy voices of the children and families who will be served here! AND, we aren't doing this alone – many have already given to our New Tracks Capital Campaign. You can add your name to the list today!
---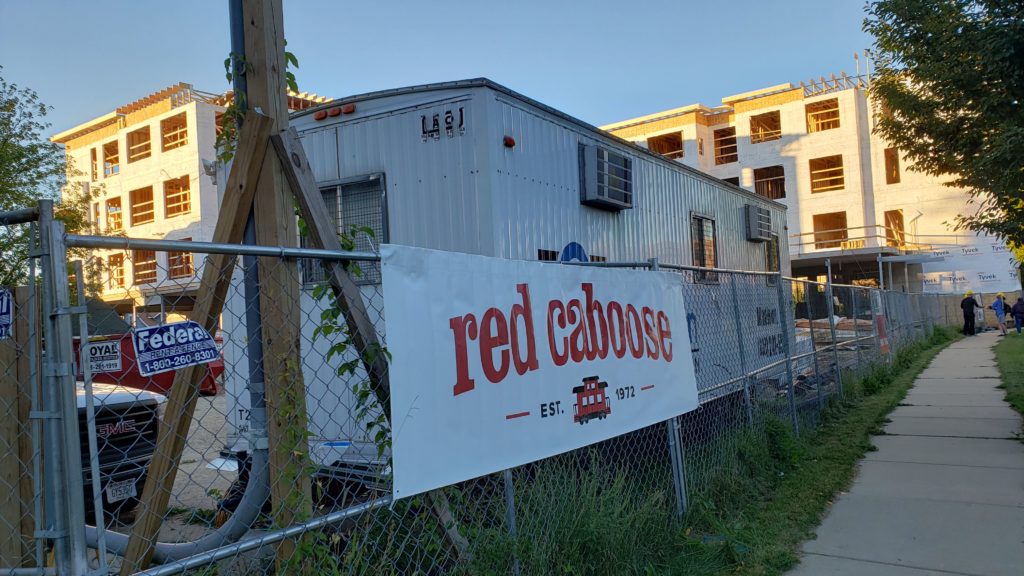 September 23, 2022
WHAT A PARTY! The Bur Oak music hall on Winnebago Street was hopping as we celebrated our 50th anniversary. We enjoyed local musicians Gaines & Wagoner, indulged delicious food from Little John's Kitchens and provided construction site tours of our new home. We announced that our kids raised almost $5,000 through the Caboose Bank Campaign (generously sponsored by Monona Bank); we met our $150,000 challenge grant from the Otto Bremer Trust; and, we have secured a major donor for our new playground! We all grabbed our tissues for the heartfelt toast from Director Emeritus Wendy Rakower – and we hope to see you all at our Farewell to Willy Street event coming up after the New Year – on March 4th, 2023. Watch for more details on that soon!
---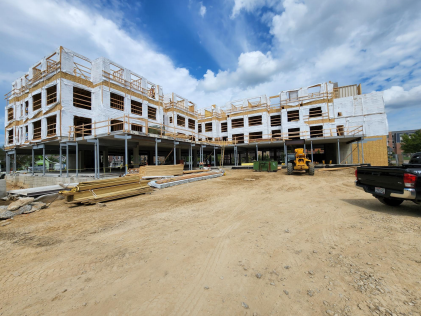 September 6, 2022
New Building Update: 4th floor deck and wall panels are installed. Underground plumbing and basement grading is finished. Stair framing began and elevator shaft is complete. Woot! Woot!
---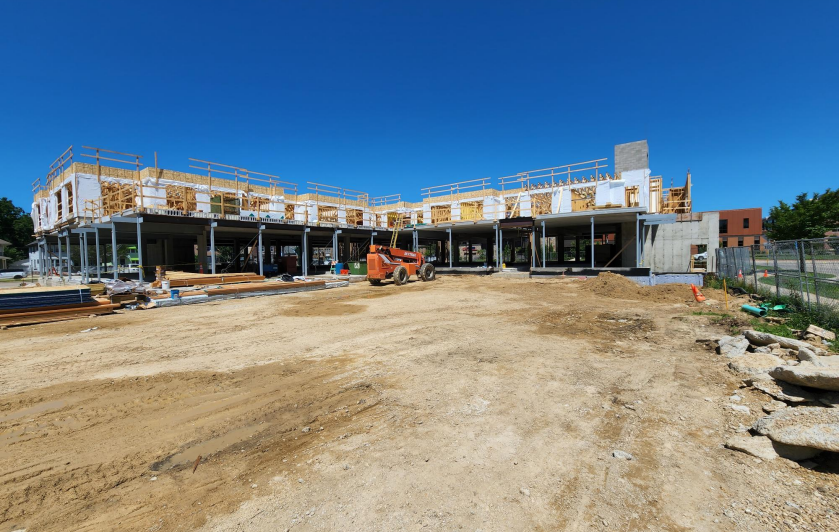 August 10, 2022
Our new home – UPDATE. Look at us now! Basement grading is progressing! 2nd floor walls are up! 3rd floor trusses are up!
---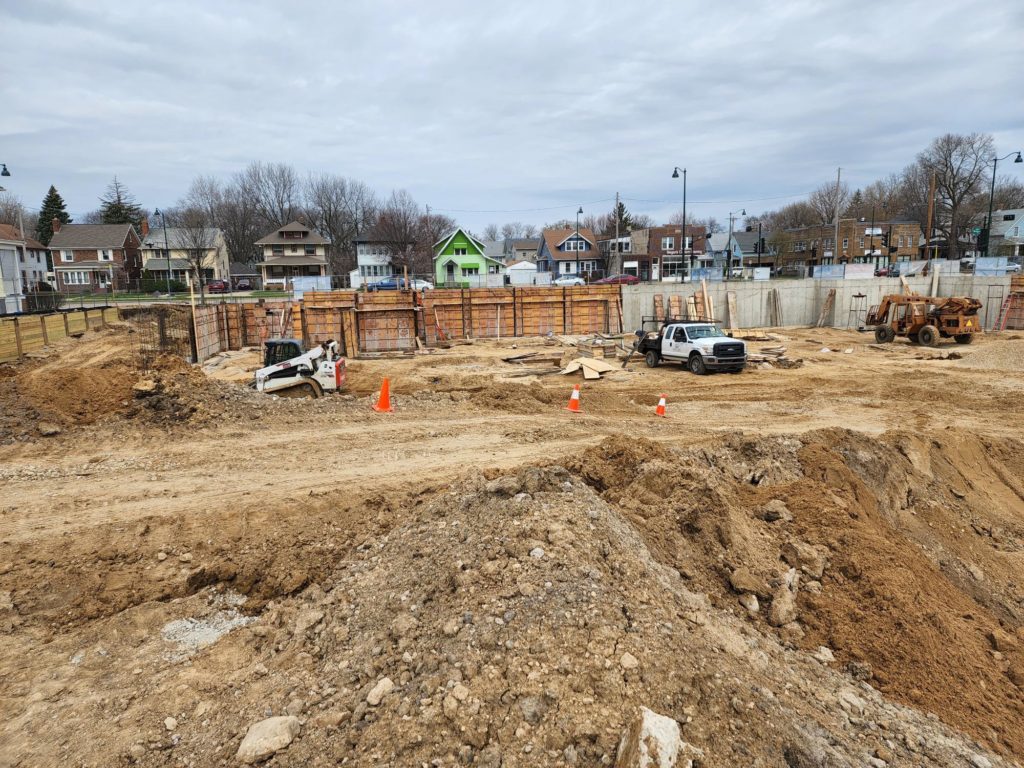 May 5, 2022
Our future home is becoming a reality… right before our eyes! This unique project combines high quality early childhood education and affordable accessible housing in Madison's Union Corners neighborhood. Donate today to support and be a part of this exciting project!
---
October 21, 2021
Groundbreaking ceremony!
---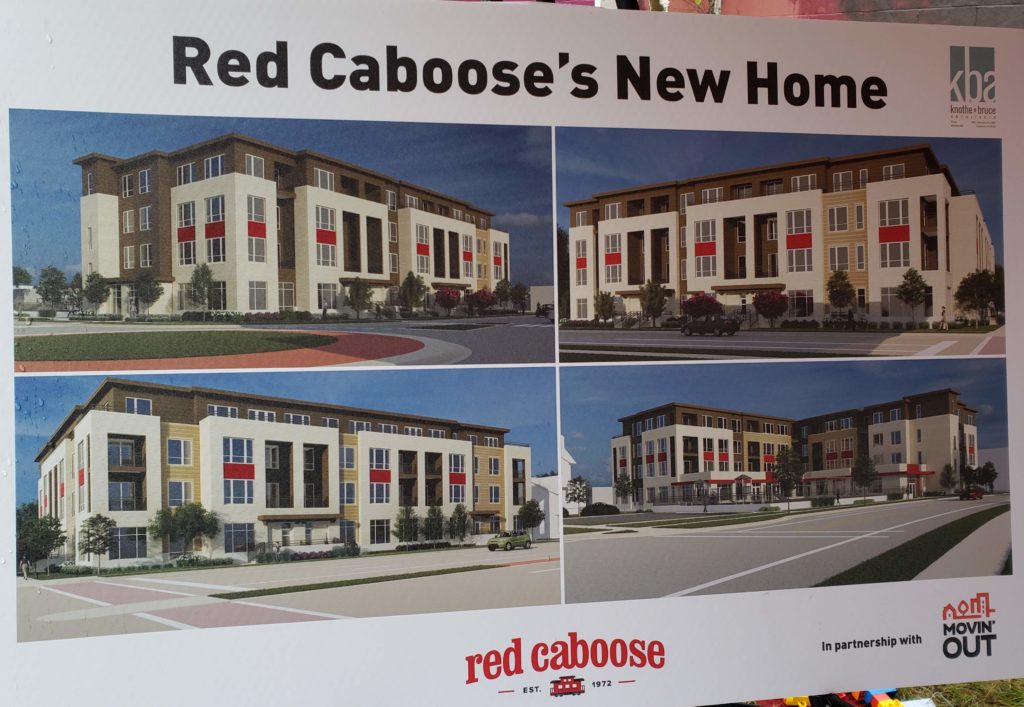 Articles about the Red Caboose project:
---
Iff Article:
Madison Nonprofits Team Up on Affordable Housing and Early Childhood Education in a Win-Win for Everybody
Red Caboose Staff January 4th, 2023
Posted In: Uncategorized